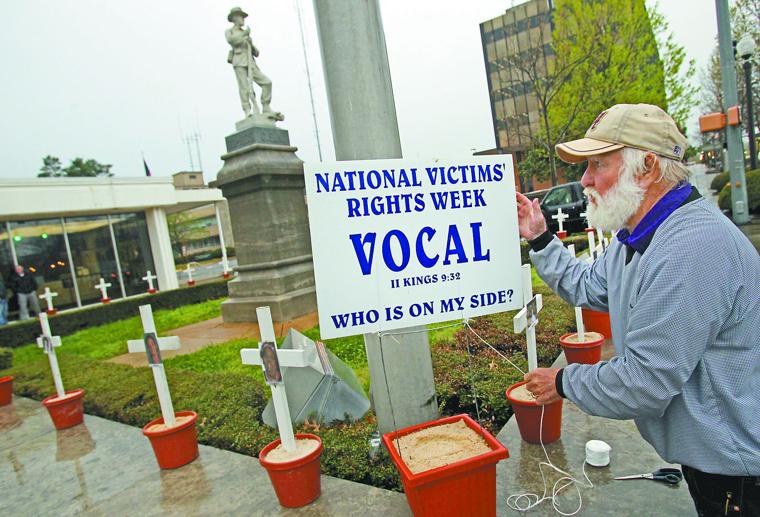 Jim Hannon/TimesDaily file
Memorial
Denny Kimbrell, of the local VOCAL chapter, secures a sign near memorial crosses at the Lauderdale County Courthouse in Florence after building the display for domestic violence victims.
FLORENCE — There's not a day that goes by, Denny Kimbrell said, he doesn't think about his son, Darryl, and the day he died.
Darryl Kimbrell, who was 31, was killed in a traffic accident involving a man police said was driving under the influence.